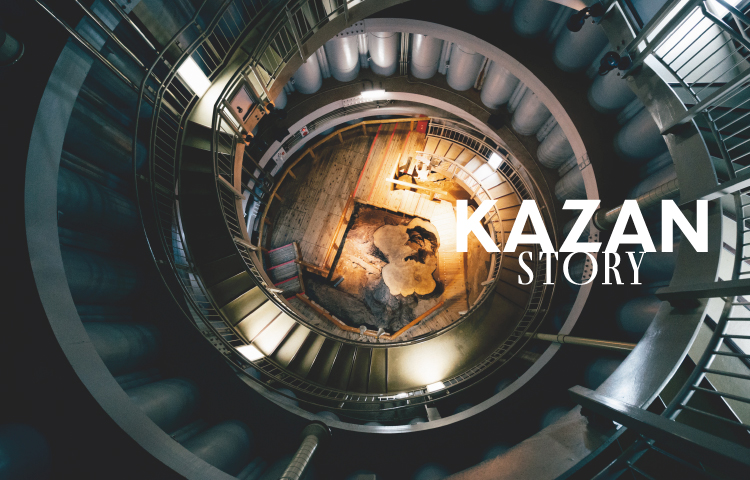 As you descend the stairs to an underground room, you encounter several huge trees towering in front of you.
These trees from the Jomon period (14,000 to 300 BCE), which were buried deep underground by the eruption of Mt. Sanbe, have been preserved through the ages to appear just as they were so long ago.
Japan is a land of volcanoes.
Although volcanic eruptions threaten the lives of the people, they have brought various blessings to "Iwami no Kuni Oda" (Oda in the Iwami Province).
The ore deposits of the Iwami Ginzan Silver Mine, which once made "Cipangu (Japan)" famous around the world, were also born of the magma from those eruptions.
And the bountiful land nurtured by the volcano has enriched the lives of its inhabitants.
"Iwami no Kuni Oda" where the history of volcanoes lives on in the roots of daily life.
Here, a journey of discovering the bounty of the land of fire awaits you.
Created a perpetual heritage
Three KAZAN (volcanoes)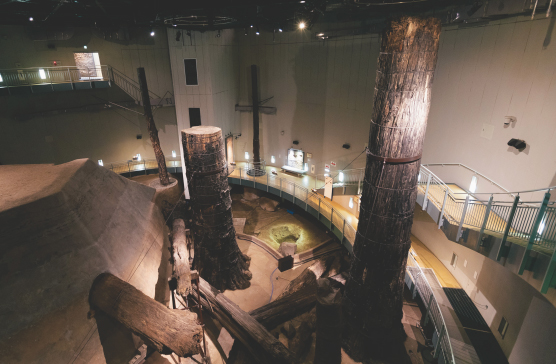 Sanbe volcano where a Jomon Forest remains
Mt. Sanbe is a symbol of Oda City and is one of the mythical mountains that appears in the Kunibiki (Land-Pulling) Myth. The peaks created by the volcano became objects of worship, and the volcanic ash that flowed down at the foot of the mountain preserved a forest from the Jomon period. In addition, the graceful scenery of the grassland was created by the activities of the people who made good use of the volcanic ash soil.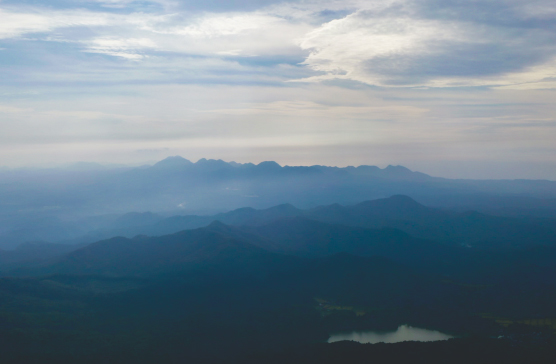 Mt. Oetakayama volcano
In the 16th century, silver from the Iwami Ginzan Silver Mine had a great influence not only on Japan, but also on the world during the Age of Discovery. The driving force that allowed this mine to achieve such historical magnificence was the "Fukuishi" (volcanic silver ore) produced by the action of the Mt. Oetakayama volcano. The magnificence of the Iwami Ginzan Silver Mine is also the origin of the history and culture of Oda City.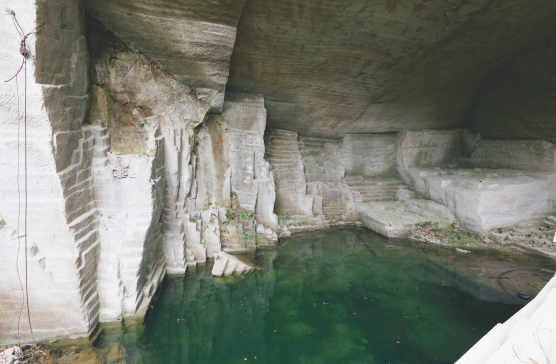 Volcanoes with green tuff
The great crustal movement that split the edge of the Asian continent, expanded the Sea of Japan, and formed the Japanese archipelago, was accompanied by intense volcanic activity. The green tuff that is characteristic of the volcanic ejecta thrown up during that activity is distributed widely in Oda City, giving rise to various mineral and rock resources and a richly varied landscape.

Japan Heritage constituent cultural properties of Oda City

What is Japan Heritage?

Certain things that tell the story of Japan's culture and traditions through the historical charm and unique characteristics of a region are recognized by the Agency for Cultural Affairs as "Japan Heritage." The purpose is to help revitalize regional communities through the comprehensive community-led development and utilization of various groups of tangible and intangible cultural properties of great attractiveness that are indispensable for telling such stories, including strategically disseminating information on these cultural properties not only in Japan but also overseas.