The blessings of volcanoes
that have nurtured life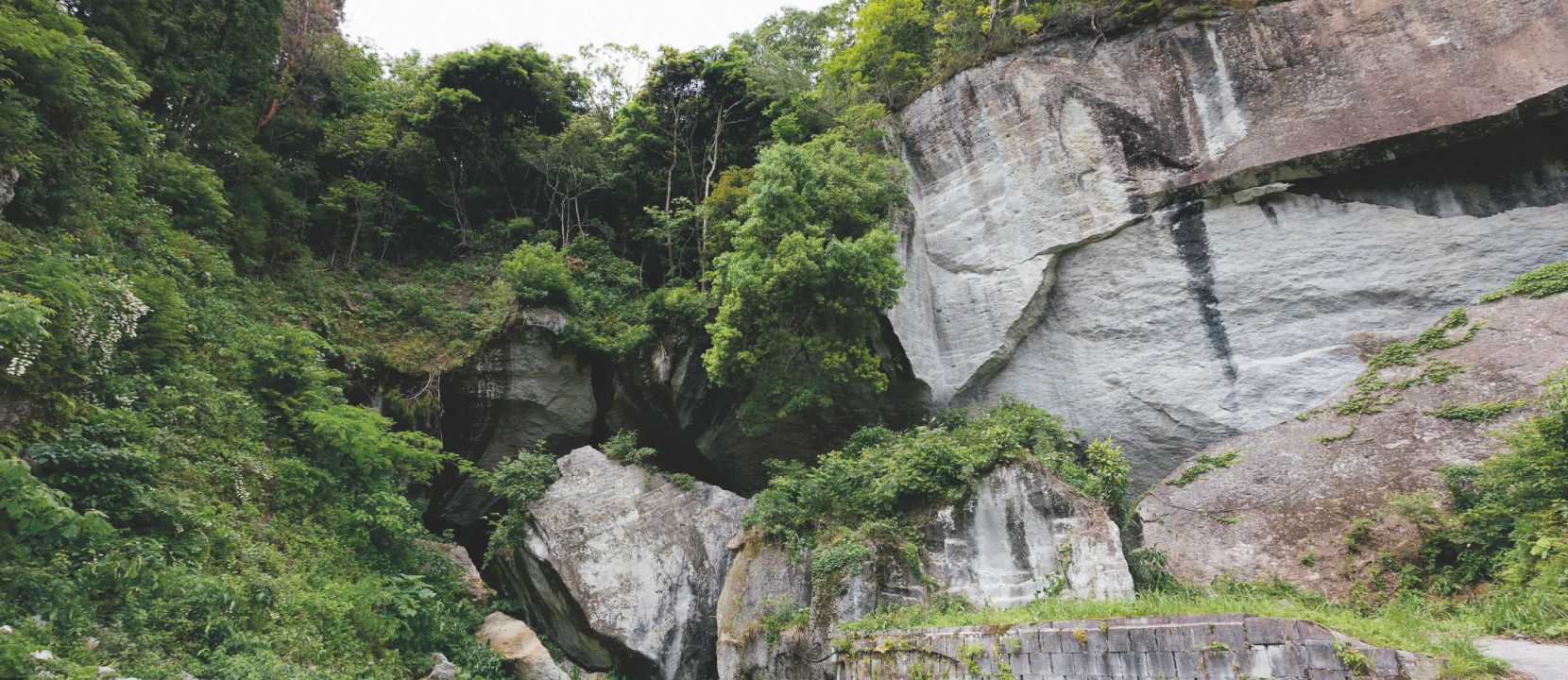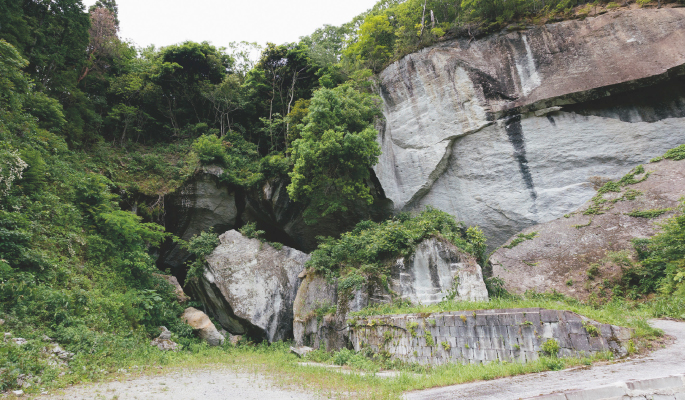 Get to know the culture of stone
Fukumitsuishi Stone quarry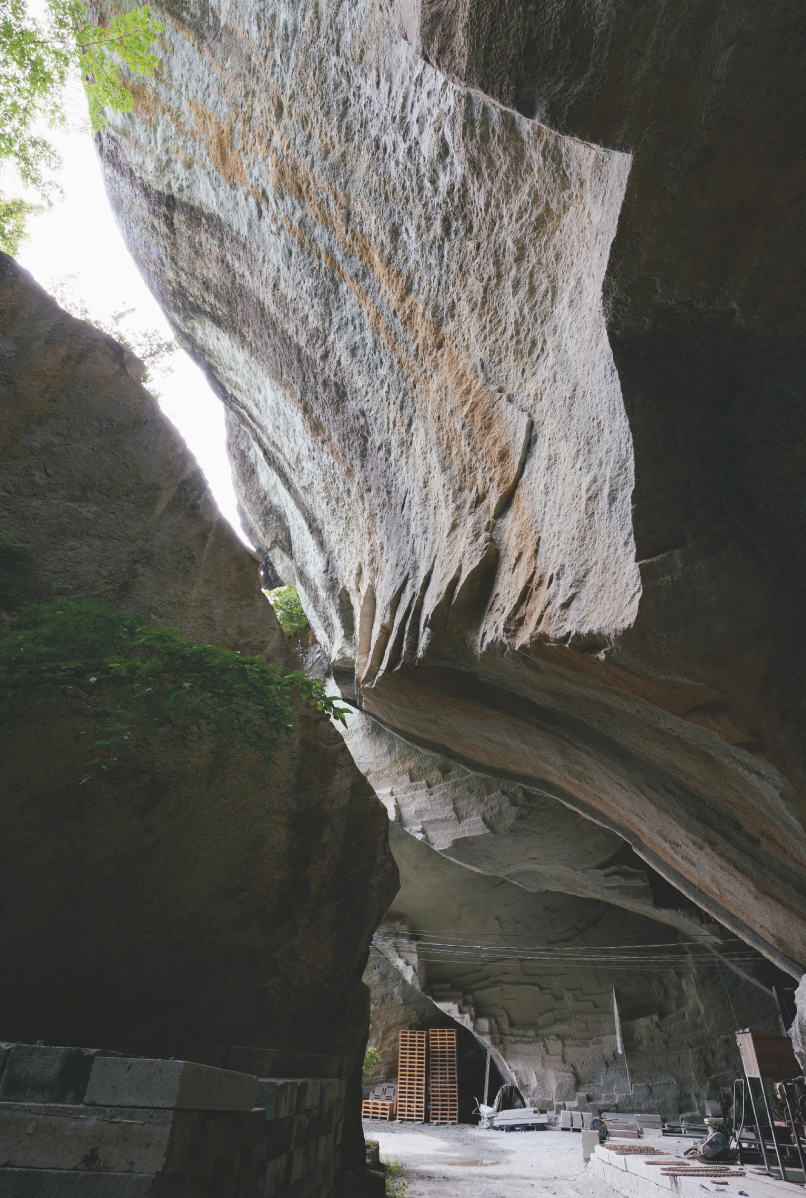 These quarries, which were hand-dug into the rock at an angle, have a history that dates back to the Muromachi period (1330s—1570s), and in the underground space behind them, the Fukumitsuishi Stone quarry continues to this day. The stone that is mined is known as green tuff, which has a pale green tint and a warm touch.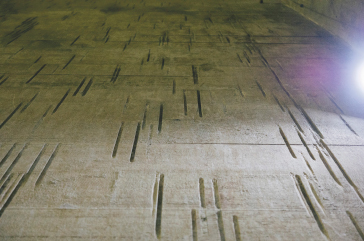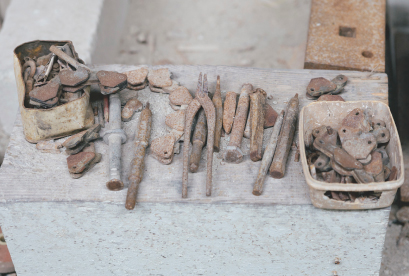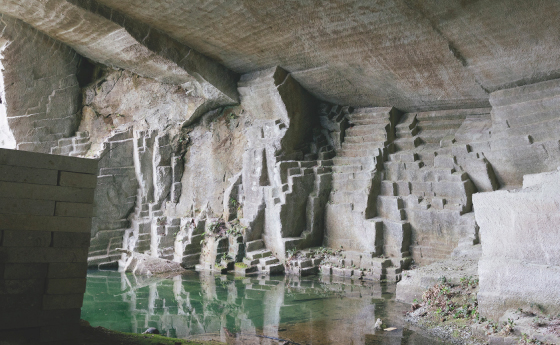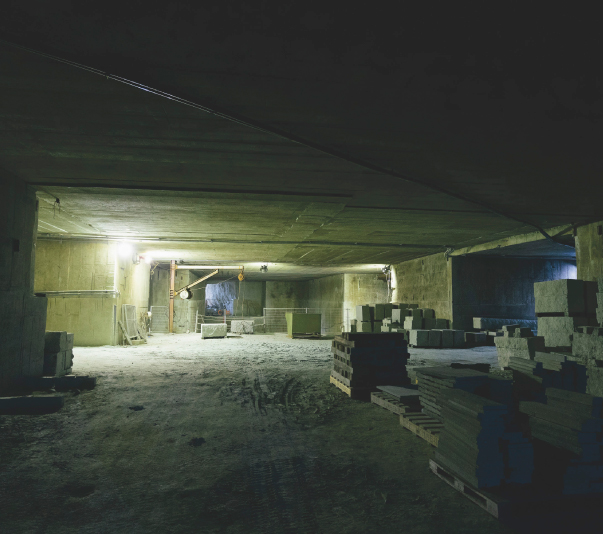 More than 15 million years ago, there was intense volcanic activity due to the crustal movement that formed the Japanese archipelago. At that time, volcanic ash, pumice, and other minerals were deposited on the seabed, creating the stone called "Fukumitsuishi." Soft and easy to process, it was used for many purposes and was distributed mainly in the Iwami region. In Iwami Ginzan Silver Mine in particular, it has been used in large quantities for stonework such as tombstones.
In the past, tuff was quarried all over the country, but only a few quarries are still in operation today, making Fukumitsuishi stone a valuable resource.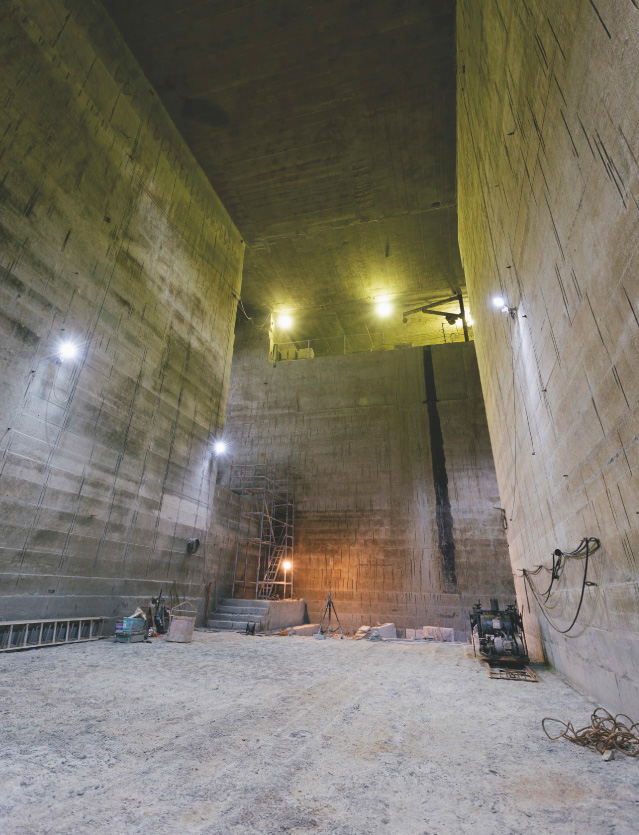 1

Tuff as stone material

Until the use of building materials such as cement became widespread, stone was in great demand as a building material for civil engineering and construction, and soft tuff was often used. Some types of stone such as Oya stone (from Tochigi Prefecture) and Shakudani stone (from Fukui Prefecture) were distributed nationwide. Tuff was widely distributed in Oda City, which had numerous large and small quarries in addition to the Fukumitsuishi Stone quarry.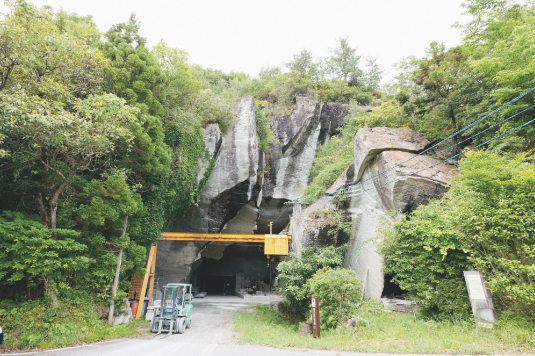 Fukumitsuishi Stone quarry

107-1 Fukumitsu, Yunotsu-cho, Oda City, Shimane, 699-2514
TEL: 0855-65-2998
(NPO Iwami Monozukuri Kobo)

*As this is a guided tour, advance reservation is required.