Sanbe Volcano that has nurtured
a bountiful way of life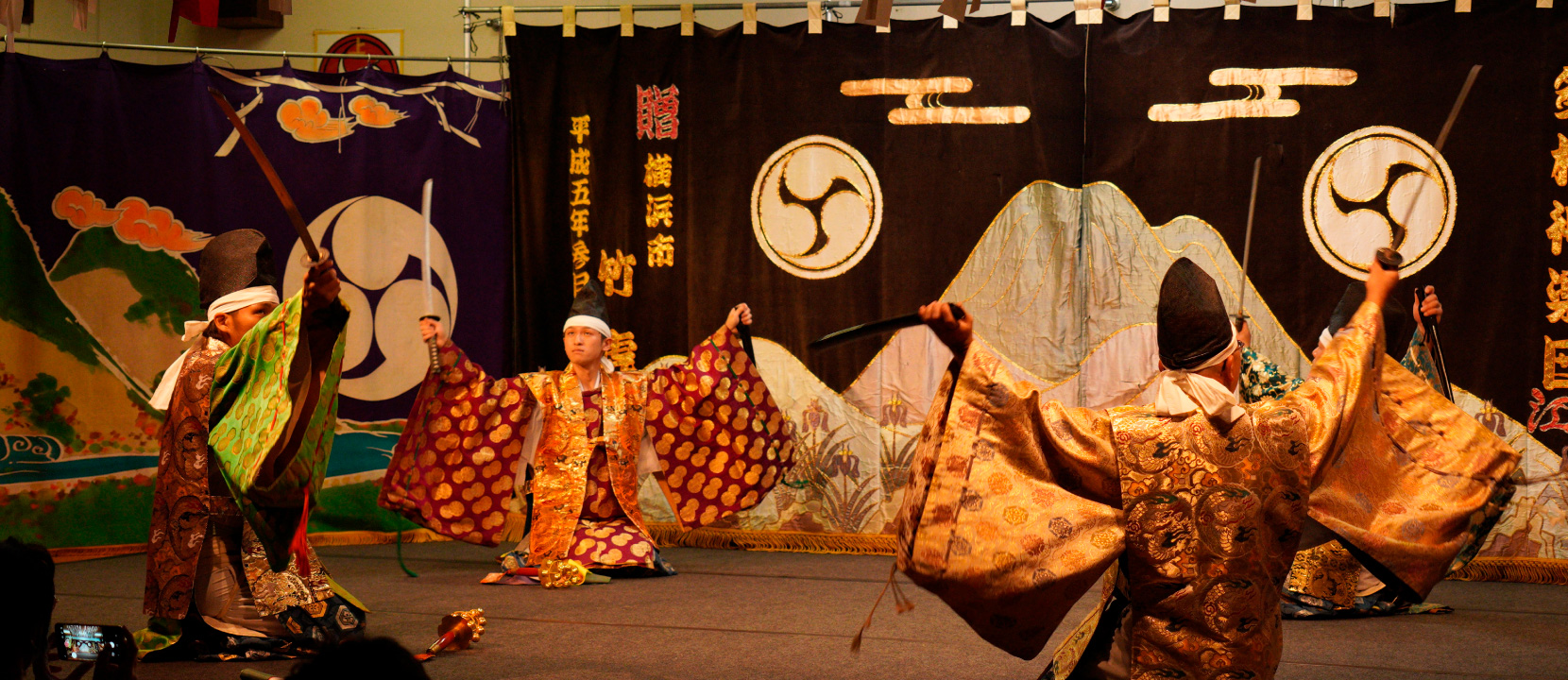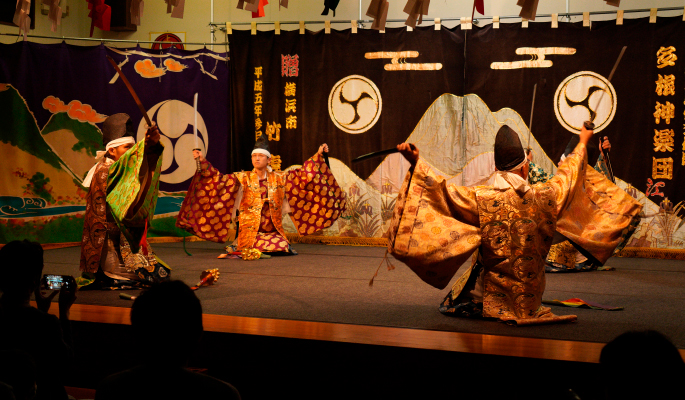 Expressing faith in the mountain
Sahimeyama Shrine and Tane Kagura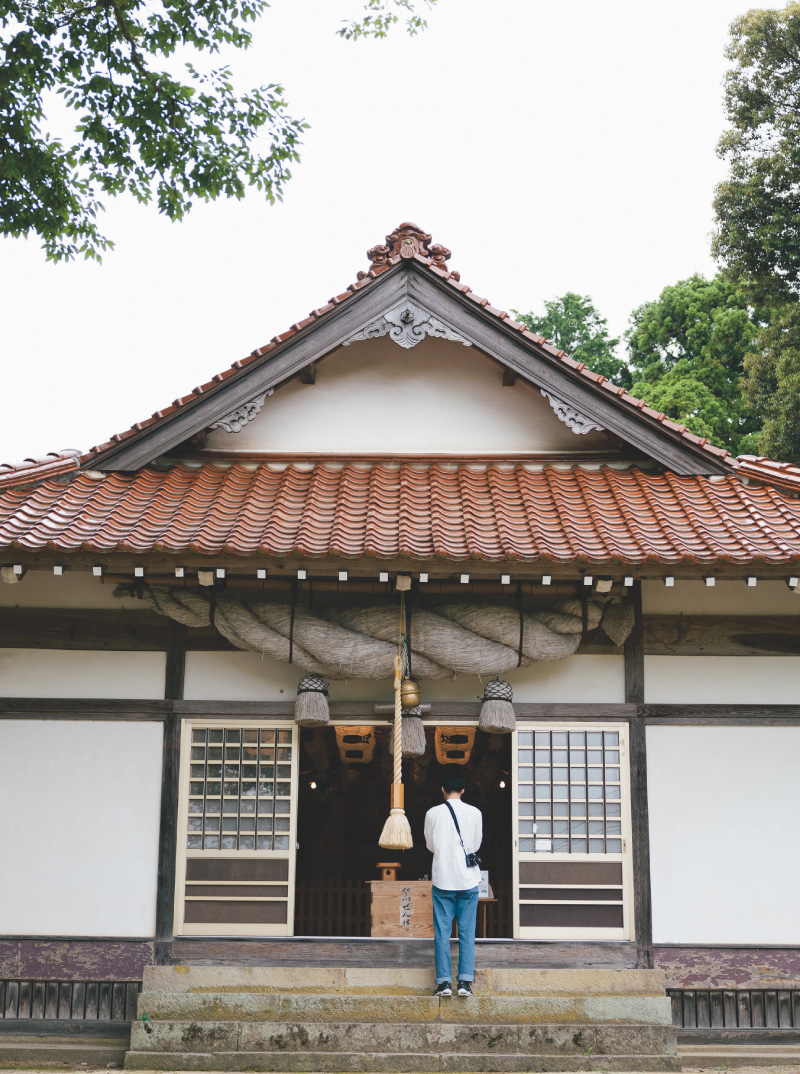 Sahimeyama Shrine

The old name of Mt. Sanbe, Mt. Sahime, is mentioned in the ancient record of Izumo Fudoki, compiled in 733, and is regarded as one of the stakes of the Kunibiki (Land-Pulling) Myth. The mountain's old name is still retained by Sahimeyama Shrine, located in Tane, Sanbe-cho, Oda City. This is a historically recognized shrine said to have been built in 891 and is dedicated to Mt. Sanbe, which was an object of worship in ancient times.
The enshrined deities are Onamuchi-no-Mikoto, Sukunahikona-no-Mikoto, and Suseribime-no-Mikoto.
It is said that at the foot of Mt. Sanbe, villages were formed at each of the eight springs, and each village had a shrine dedicated to the mountain.
In addition to Sahimeyama Shrine, Takada Hachimangu Shrine (in Ikeda, Sanbe-cho) and Yatsuomote Shrine (in Shigaku, Sanbe-cho) are also said to belong to this tradition.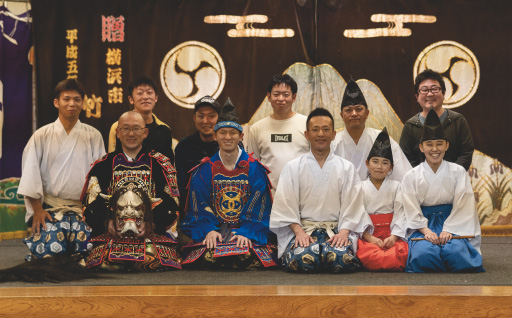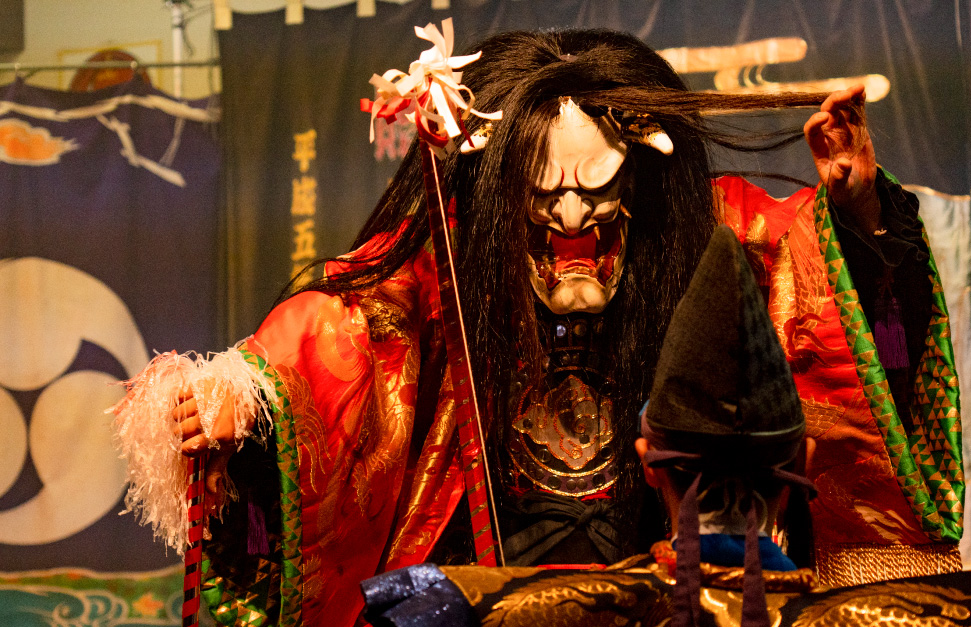 Tane Kagura

This sacred Kagura performing art has been handed down in the Tane district of Sanbe-cho. After the Shinto priests were prohibited from performing Kagura dances in the Meiji era, it was passed on from the priests of Sahimeyama Shrine to the residents of Tane.
Iwami Kagura dances are mainly performed in the fast-paced Hacchoshi (eight-chord) dance style, but Tane Kagura is an elegant dance of the prototypical Rokuchoshi (six-chord) style, and has been designated as an intangible folk cultural property of Oda City.
This Kagura is performed at Sahimeyama Shrine's annual festival and the agricultural Shinto ritual Omoto festival held every seven years.
These dances are also performed at various events and competitions, and regularly held performances are also being undertaken.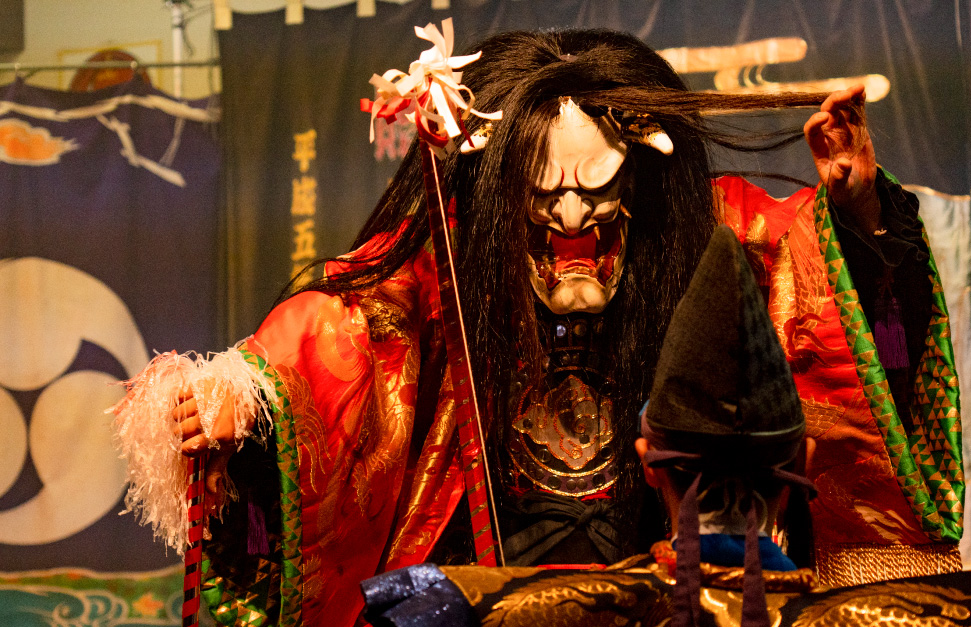 Sahimeyama Shrine

305 Tane, Sanbe-cho, Oda City, Shimane, 694-0003

Tane Kagura Heritage Museum

Tane, Sanbe-cho, Oda City, Shimane, 694-0003
TEL: 0854-88-9950