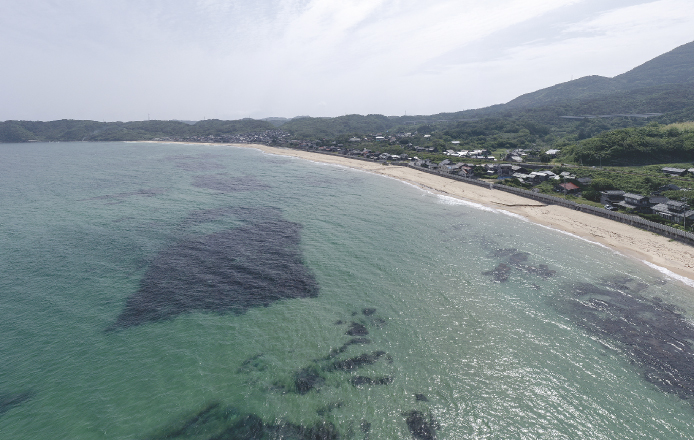 This beautiful white sand beach in the Maji district of Nima-cho is known for its "singing sand," which makes a squeaking sound when you walk on it. If you scoop up a handful of sand and look at it closely, you may find pretty little micro shells the size of millet grains. The beach has been selected as one of Japan's Top 100 Soundscapes and one of Japan's Top 100 Beaches.
Narisuna (singing sand)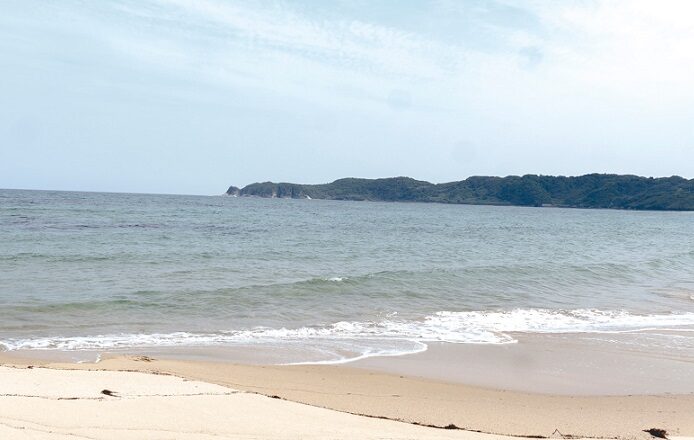 The squeaking sound is caused by round grains of quartz in the sand rubbing against each other. For a beach to have singing sand, various conditions are required, such as that the sand grains must be nearly uniform in size, that the beach must contain a high amount of quartz sand, and that the beach must not be polluted.